Single in Austin: V-Day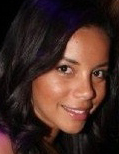 Saint Valentine's Day is just a couple of days away and, of course, I feel the pressure to write about love or, rather, the lack thereof… What is Valentine's anyway? Should it be exclusive to couples, or can we single souls also partake? I don't know exactly why, but I always manage to keep myself single during this holiday.
I can seriously say that I have been 'taken' twice for V-Day in the last thirteen years that I've been romantically active. My first Valentine's gift, at 14 years old, was a gold bracelet and a stuffed animal. Cute.  My last, however, was a little less PG-13, and a lot more naughty fun and more appropriate for a twenty-one year old.
This year I am again loveless. No special guy to take me to dinner. No discussing with the girls what to buy. And not picking out a nice outfit for the occasion. I think I am more upset about the latter. Don't start feeling sorry for me now. Prince Charming might not be bringing me chocolates come Sunday.
Instead, Goddess willing, I am going to be in a nice spa somewhere in Miami. There will be a whole lot of loving alright. I am going to love my awesome self all weekend… shopping, fine dinning, sight seeing, and more shopping! I am actually very excited to be in Miami by myself for Valentines day. I foresee an adventurous weekend.
Now, to all those fabulous single, sexy ladies out there, don't feel sad because you ain't got a man this Valentine's Day. Get all dolled up, grab your fellow single girlfriends, and go celebrate the love for each other and the love for yourselves. Treat yourselves to a nice dinner and some dancing downtown. Don't let that annoying couple (we all have them) make you feel bad about being single. They might be all lovey-dovey this weekend but, for the rest of the year, they probably secretly wish they had your life.
Besos,
C.J. in the City
Posted by
admin
on Feb 12th, 2010 and filed under
Arts & Entertainment
,
In This Issue
. You can follow any responses to this entry through the
RSS 2.0
. You can leave a response by filling following comment form or trackback to this entry from your site