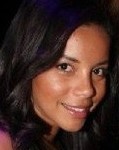 Remember when I DID NOT cheat on my boyfriend with that professional athlete? It was last summer. I was in a relationship with what turned out to be a complete TOOL!
One of my best girlfriends and I had decided to go out for a much needed girls night at Cielo Club for some salsa, merengue, and bachata. You can take Boricuas out of Puerto Rico but you can't take their music out of them. Now, I don't particularly love Cielo. The men there are usually 5'3 and sleazy. But, I was in a relationship at the time so I decided to just go and have some fun.
So, there we were, bumping and grinding on each other and just having a lovely time dancing by ourselves, when there comes this tall, black, Latin angel who asks me to dance. "Oh! Oh, baby what's your name?" Of course, I agreed. I had sensed that my girlfriend wanted to dance with his friend, so I took one for the team. I know, I know, I am such a great friend. Oh, the sacrifices I make for my girls!
After dancing for a bit, the boys offered to buy us drinks. Sure, tequila sunrise, por favor. I start chatting with black, Latin angel while my friend does her thing. Turns out he is also from the Caribbean, and we share a lot in common. I tell him about this great Caribbean restaurant up north and I highly recommended that he goes before he leaves Austin. He is only visiting for a few days because he is playing baseball in an adjacent city. "Oh cool, what team do you play for?" "I play for Texas." "I didn't know Texas had a baseball team," my obliviousness shinning through. I don't know anything about sports. I don't care for sports. Nor do I care to learn about sports. Thrift store hunting is my sport.
At the end of the night we exchanged numbers and he invites both me and my girlfriend to go to his game and dinner afterwards. His bachata moves clouded my judgment and I accepted the invitation. Sometimes I have a really hard time saying no. 'Specially if the hunk in question is 6'3″ tall.
Next day, on the dot, he called to confirm. By this point, guilt had possessed me and I had decided to come clean. Like the respectable woman my momma raised me up to be I told him that I was in a relationship and I couldn't see him. Oh yes I did. He still contacted me a couple more times when he was in town, but I always declined. Only if I knew then what I know now. My boyfriend ended up cheating on me and we broke up. Let's just say my traditionalist days are over now.
Social networking websites are one of the greatest inventions of our time, I have to attest. A couple of weeks ago Professional Athlete found me on Facebook and we reconnected. Once I accepted his friend request, I got a better idea of how professional of an athlete he was. And of course my addiction passion for Googling got the best of me and it was all over. I couldn't stop myself. Holy Oprah Winfrey! This guy is 21 and he is in the top fifty professional athletes to watch this year! Twenty-one? Can you spell c-o-u-g-a-r? I read some of the reports on him and he's got a very bright future ahead of him. Immediately, after updating all my girlfriends on the newfound news, I decided to call him like he had asked me to.
I was so nervous! How do I pretend I had not just Googled him for the last couple hours?
"Hello," I say, with an evil smile on my face.
"Hi, how are you?" He is still unfamiliar of my internet abuse problem.
"I am good. What's new with you?" I am waiting to hear what I already know.
"Not much, I am now playing for the MLB"
"MLB? What's that?" I had already wikepedia'd the acronym. Yes, I had to, I really had no idea what it meant.
He went on and explained what Major League Baseball was and told me about Spring training and where it was going to be. Blah, blah, blah. Again, I already knew. Jeez, I sound like a psycho! Truth is, sometimes I am. I rather think of myself as an informed buyer. Informed buyers make better purchases. He told me about what he's been up to and I updated him on my (single) status. Minutes of complete silence went by and I found myself waiting for the interesting conversation I had already previewed in my head days before. I even tried to lead that expected conversation, but instead I felt like I was interviewing him. Professional Athlete has the mental maturity of a twelve-year-old. My ten-year-old nephew and I have had more substantial conversations. What a disappointment! He is hot, rich, and famous, but he is dead inside. I can't hang. I am an intellectual slut. I need some sort of mental stimulation. Talk to me about something relevant. How do you feel about the earthquake next door to your country? Are you doing anything to contribute in any way? What about your views on the war? Something!
My attraction has quickly vanished, but I am an optimistic. I will sit on the bench for a while and, when the time is right, I am gonna join the game. Who knows, maybe I'll make it too second base. To be continued…
Besos,
C.J. in the City