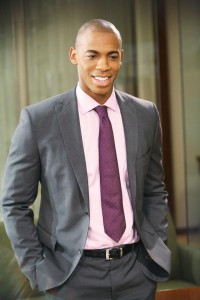 On July 16th the African American Men and Boys Harvest Foundation (AAMBHF) hosts their second annual "Aspire to Be Me" fundraiser at Stateside at the Paramount , an "American Idol, Urban style" talent showcase.
Native Austinite and rising star from Necessary Roughness, True Blood, and Desperate Housewives, Mehcad Brooks will host the evening and be the keynote speaker. Since 2006, the Harvest Foundation has successfully managed one of the largest on-going school and community-driven education conference series in Central Texas.
The African American Men and Boys Conference is a project hosted by The Michael Lofton Talk Show designed to provide resources information and support to help develop a more self-sufficient African American Community.
African American Men and Boys work together and help youth, many that do not have a male father figure in their homes, to develop mental tools and strategies to enable them to succeed better in life.
"I am proud to host "American Idol, Urban Style," said Brooks, a graduate of Anderson High School and event headliner."
I applaud what the Harvest Foundation has been doing to support and mentor Austin youth and I want to help their efforts continue." Brooks has earned a Screen Actors Guild (SAG) award as a cast member in 'Desperate Housewives' and was nominated for a SAG award as part of the cast for the HBO series 'True Blood,' in which he played the character known as "Eggs Benedict." Thousands of community volunteers, educational professionals, student associations, vendors, public and private agencies and faith-based groups have collectively given more than 10,000 hours of service to approximately 15,000 public school students at AAMBHF's monthly conference with a platform to more than 3000 workshop and keynote speakers and facilitators.
Due to the success of the Men and Boys Conferences, The Harvest Foundation's endeavors to launch Austin's first African American Youth Resource Center (AAYRC) to help deliver a high-quality community-based system of support and minimize the local disparity in services for this demographic.
To find out about the organization and purchase tickets on line visit: http://www.aambharvestfoundation.com/ or (512) 474-1221 to purchase tickets by phone. Event starts at 7:00 PM. VIP Reception begins at 6:00pm.
By Monica Pena