The 3rd Annual Austin Fashion Awards was held at ACL Live at the Moody Theater and included Red Carpet, runways, and entertainers.  Special guest designer, Rory Beca debuted for the first time silk dresses and separates in chic patterns and bright solids on the runway looks from her Holiday and Resort Collections.
While Rory Beca's namesake label showed off feminine, sexy pieces that are extremely wearable. Melissa Coker's label Wren featured Summer 2011 pieces in an array of prints ranging from bright silks to florals and Fall 2011 knits, sequins and free-spirited patterned dresses and separates.  Other runway collection hits were Gail Chovan of the iconic South Congress boutique Blackmail, Linda Asaf for her namesake label that references cubism and steam-punk, Michelle Weisman of 81 Poppies showcased vibrant silk and delicate lace dresses and separates, a debut to her Southern France inspired Spring 2012.
Redefined Dance Company, a high-energy hip-hop dance group and high energy electric pop violinist Josh Vietti provided full motioned performances. Nationally syndicated radio personality Kim Iversen kept the audience guessing with her quick whit as host.  Presenters of the awards ranged from industry leaders; Justin Brown of Wilhelmina Brown Modeling Agency, Joelle Maryn of Cattiva Cosmetics, and Rochelle Rae of Rae Cosmetics.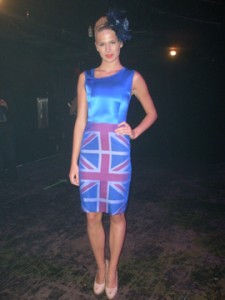 Winners in award categories were:
Best Designer: People's Choice
• Demian & Alex "D&A"
Best Designer: Industry Choice • Kendra Scott
Best Mash Up Team: People's Choice • Bella Corazon
Timothy White Award: Best Mash Up Team Photo • Wild Horses
Best Retail Store: People's Choice • Touch of Sass
Best Retail Store: Industry Choice • Estilo
Best Salon: People's Choice •   Bella Salon
Best Salon: Industry Choice •   SALON by Milk + Honey
Best Model: People's Choice • Cassidy Burke
Best Model: Industry Choice • Brianna Fleet
Wilhelmina Brown New Face Award • Beth Zimmerman
Best Photographer: People's Choice • Cory Ryan, Eye Candy Photography
Best Photographer: Industry Choice • Chad Harlan, La Pistola Photography
Best Hair Stylist: People's Choice •  Martha Lynn Kale
Best Hair Stylist: Industry Choice • Lisa Brooks
Best Makeup Artist: People's Choice •  Mandy Hernandez
Best Makeup Artist: Industry Choice • Rochelle Rae
By Monica Pena
Austin Times