The Souvenir Menu: Chez Nous
The downturn in the US economy had finally reached my plate. About a year ago, give or take, I started to notice a bad trend. I was eating a lot of mediocre meals. The places I was going to weren't really changing, but the quality of what was being offered was really taking a hit. Restaurants were cutting back and having to make things stretch a bit farther than usual. Dishes that were pretty good just a year ago were being comped with apologies from the manager. With that in mind, I was really pleased to have had a meal at a downtown restaurant recently that was even better than its usual high standard.
Chez Nous (510 Neches Street, Austin, TX 78701), a small, casual French restaurant, has been in Austin for 27 years and has had a loyal following for just as long. They don't take reservations. The place is relaxed, reasonably priced, and all about the food. In years past, I have directed French colleagues to this small bistro to have them find that you can indeed have really good food in Texas.
On one of our last really cold days I was craving a big comfort food meal. I wanted variety and good wine, so I invited a couple of friends to have dinner at Chez Nous. We started with a pork riette, a chunky country style meat spread that, with a basket of French bread, could be a meal in and of itself. This was followed by two wonderful salads; a lyonnaise with a poached egg on top and a salad of frisée and mixed greens in a beautiful vinaigrette.
I ordered the confit de canard, and my friends had lamb chops and a vegetarian plate.  The latter was very graciousl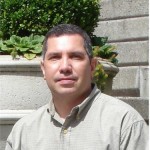 y offered, as there is not a vegetarian section on the menu. The confit was two large duck legs finished off by pan grilling and served on a sauce with dried cherries,  walnuts, and balsamic vinegar. The meat was tender and rich, and perfectly balanced by the faint tartness of the cherries. The standard sides were dauphin potatoes-small fried balls of mashed potato and choux pastry-and a grilled herbed tomato. A fair priced French Pinot Noir was perfect with the duck and the lamb. We finished the meal with chocolate mousse, chocolate covered profiteroles, and coffee.
As we left the restaurant into the cold night, happy and full, it felt like we had just eaten in a warm bistro anywhere in France. We were fortunate enough to be just a short drive from our beds in Austin, Texas.
By Richard Arebalo
Posted by
admin
on Jan 31st, 2010 and filed under
Food & Lifestyle
,
Reviews
. You can follow any responses to this entry through the
RSS 2.0
. You can leave a response by filling following comment form or trackback to this entry from your site