Date Night: A marriage misadventure comedy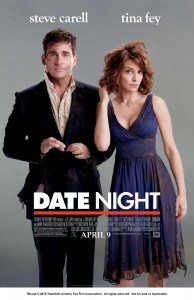 And you thought you've had bad dates.
Phil and Claire Foster, played by Steve Carell (The Office, The 40-Year Old Virgin) and Tina Fey (30 Rock, Baby Mama), are a typical married couple with two kids from the 'burbs of New Jersey. After finding out that one of the couples they hang out with is getting a divorce, they go all out on their next weekly date in an attempt to revive their monotonous marriage. Instead of doing the usual dinner at a nearby chain restaurant in their work clothes, they dress up and drive into the big bad city to eat at one of Manhattan's new trendy restaurants, where they even answer the phone with attitude: "The Claw, you're welcome."
After realizing that they are never going to get a table, they do the unthinkable-they take someone else's reservation. Little do they know that the reservation they usurped would send them running for their lives!
Despite the name, Date Night is definitely not a chick flick. There is plenty of action, with the Fosters, mistaken for the Tripplehorns because of the reservation they stole, being chased by a couple of thugs. There are car chases, crashes, gangsters, double agents, crooked politicians, shootings, and even an escape via "speed" boat. The action is steady and the laughs don't stop. Only Carell and Fey could make jokes about getting whacked and Mark Wahlberg's pecs. Their comedic genius really starts to show in Date Night, where it appears that some of the one-liners in the movie may have been ad-libbed by the actors.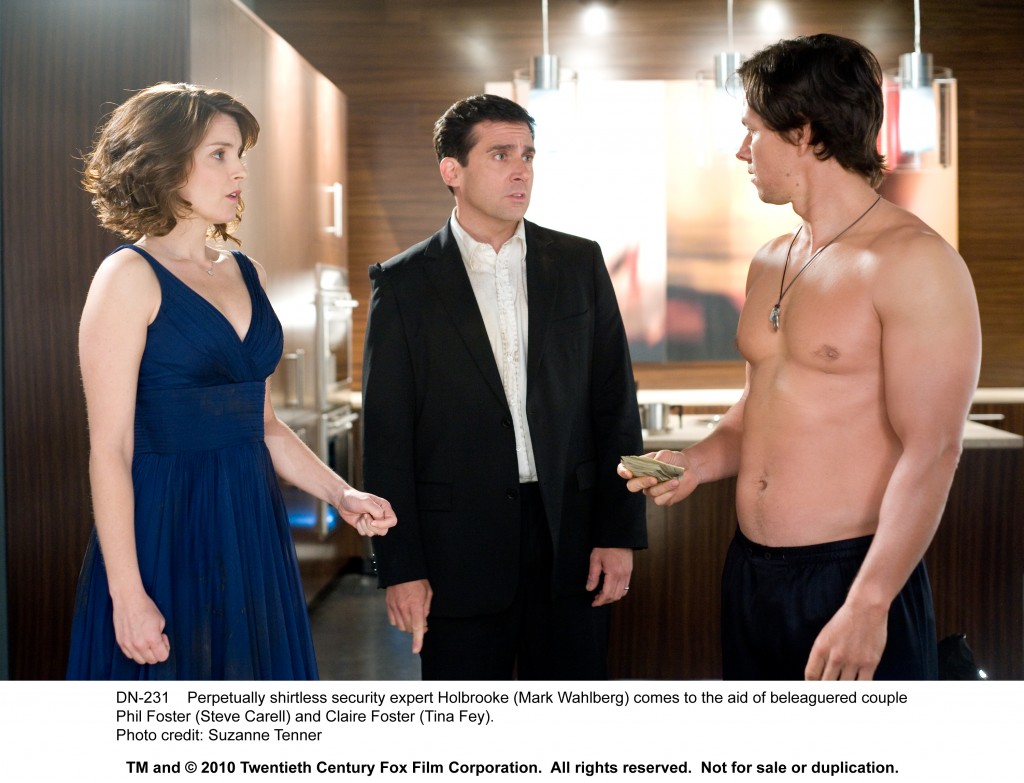 While the premise of the movie is a bit far fetched-I doubt many people have found themselves running for their lives through the streets of New York City due to a case of mistaken identity-the rest of the movie is very relatable. During the course of their misadventures, the Fosters find themselves trying to save their marriage. Claire resents how she has to do everything, but Phil points out that he asks to help, but she won't let him because she is a control freak. Date Night addresses real life problems during this improbable situation.
There is great chemistry between Carell and Fey as the quirky, loving couple that, despite some of their issues, complement each other well. The same goes for another couple in the movie, the original Tripplehorns, played by James Franco (Pineapple Express, Spider-Man 3) and Mila Kunis (That 70′s Show, Forgetting Sarah Marshall), who argue, but ultimately love each other.
The cast is what I think ultimately pulled together this cockamamie plot into something worth watching and laughing about. Everyone in the movie was somehow good at being serious and silly at the same time, which is exactly what this movie needed.
By Vicky Garza
Posted by
admin
on Apr 9th, 2010 and filed under
Arts & Entertainment
,
In This Issue
,
Reviews
. You can follow any responses to this entry through the
RSS 2.0
. You can leave a response by filling following comment form or trackback to this entry from your site