Brace Yourself, Bernardo is More than Just a Simple Campesino
I have been reading historical novels lately. It hasn't been intentional, as I did not organize my reading shelf in this manner, and it's not my usual habit. Whether it's been by chance, by destiny, or by unconscious will, whatever one may want to call it, I've been completely engulfed by historical fiction and truly enjoying it.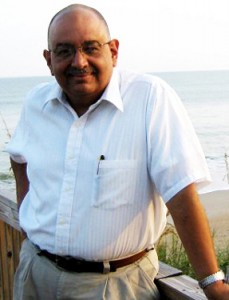 The most recent novel was Bernardo and the Virgin by Silvio Sirias. This is how history needs to be taught, I kept thinking throughout my reading. In addition to the usual textbook, students should have a creative perspective from the historical novel to tempt their curiosity into seeking out others' experiences and to delve into historical tangents that are not always given recognition. This is exactly what Don Sirias has ignited in his readers with this remarkable novel, rich with Nicaraguan history, religion, politics, philosophy, and the human condition. The reader is able to experience the wary development of the Catholic Church in the Americas, the singe of the ubiquitous presence of the United States in the Americas, the theatrical philosophical re-discoveries of lessons unlearnt throughout the Americas, and so much more, along with the one uniting premise of the novel, the Marian apparition Bernando Martínez witnessed on a glorious day in the fields of Nicaragua. This real-life experience by the sacristán from the town of Cuapa, Chontales takes off with the reader's mind, heart, and gut, and never lets them go.
Descriptions of the novel include the following; however, these do not accurately describe what a reader can expect to experience. In 1980, with the Sandinistas newly in power, tailor and pig farmer Bernardo Martinez witnesses an extraordinary thing: an otherworldly glow about the statue of the Virgin Mary in the church where he works as sacristán. Soon the Holy Virgin appears. She tells Bernardo to forget his money problems and fear of ridicule and spread her message of peace and faith to his neighbors. Though a work of fiction, Bernardo and the Virgin is based on actual events in Bernardo Martinez's life. The visitation of the Virgin Mary at Cuapa, Nicaragua, remains one of the few such events accepted by the Roman Catholic Church in the last sixty years. Oh, but you can anticipate so much more.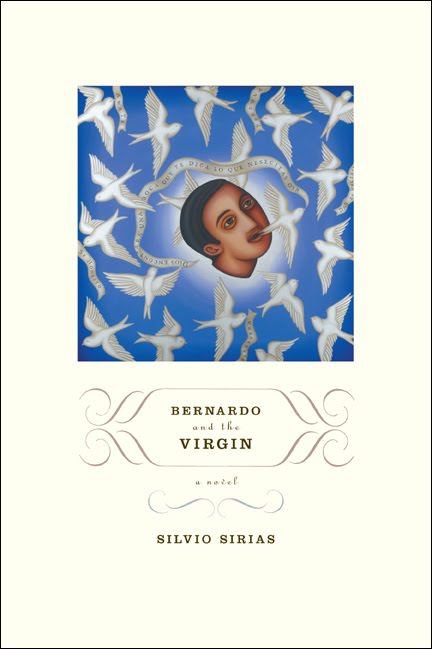 A thoroughly engaging read, it is difficult to choose one aspect, one character, one… something on which to focus my review, Silvio Sirias has done an expert job at engaging his reader, maintaining her interest with his wondrous storytelling, and motivating her curiosity to seek out more. One can almost mystically experience the real being of Bernardo Martínez through Sirias' words.
However, there is still the question of what to focus on? What can I say that would kindle you to read this novel? I continue to have the problem of too much thought, too many ideas, and too many questions yet to be considered. Contemplation sets in and I continue to stare up at my office walls. Then I see, there She is! La Virgen de Guadalupe standing there, up on my bookshelf, staring back at me as if to ask, "What is there to question?" "Pues," I reply, "no question really, simply the need to continue the story." And there it is—the joy of sharing the story and being its messenger! The nurturing of human interaction through storytelling, as an oral tradition and in writing, is the focus. Share experiences, convey cultural perspectives, inspire curiosity, and keep history alive. This story does it, and it does it well, and I highly recommend you pick up a copy to enjoy.
By Teresa Carbajal Ravet,
Owner, 
Dulce Bread & Book Shop
Bernardo and the Virgin (Paperback)
By Silvio Sirias
ISBN-13: 9780810124271
Published: Northwestern University Press
Posted by
admin
on Jun 22nd, 2010 and filed under
Arts & Entertainment
,
In This Issue
,
Reviews
. You can follow any responses to this entry through the
RSS 2.0
. You can leave a response by filling following comment form or trackback to this entry from your site