Home Improvement Loans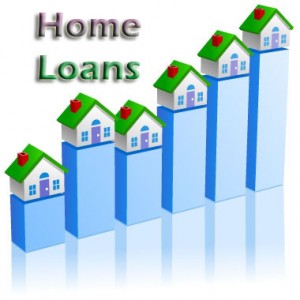 Homeowners should review all the different loan programs with their trusted mortgage representative before making their final decision on financing their next home project.  Oliva Lerma, Loan Officer with Southwest Funding and current President of National Association of Hispanic Real Estate Professionals, Austin Chapter, has been in the mortgage industry for over 8 years where she has met so many families and assisted them with their mortgage needs.
The two most popular home improvement loan programs are the Home Equity Loan and the Rehab Loan although different mortgage companies may have different products and names.  "The Home Equity Loan is determined by the clients needs," states Lerma. "Homeowners need to make sure to have equity in their property in order to borrow any money from the home."  There are two types of loan programs, one being a second mortgage and the other one is a line of credit.  The second mortgage will be a fixed rate for approximately 10-15 years and is a second lien on the property.  "The money is given in one lump sum so clients need to make sure to get an estimate directly from contractors and will probably want to add a little bit more to that costs just in case the construction costs go over the price quotes," further explains Lerma.
Line of Credit works like a credit card, with a credit limit and property owners can borrow the funds whenever needed.  "Its pay as needed and these lines of credit are good for 10-15 years.  This program usually has a variable rate and will have a draw period and a repayment period.  On this program homeowners must keep up with their payments and stay on top of balance dues," say Lerma.
"The Rehab loan is given to renovate or fix the home to increase the value of property.  Unlike the Home Equity loan program the rehab loan is based off the value of the home after the repairs are done, so it is possible to borrow more money without being limited to the current value," continues Lerma.  "The rehab loans are popular for people who need repairs to sell their homes and do not have the cash in hand.  It will be considered a refinance and the loan can provide all the money to pay off the existing loan and the money needed to make the necessary repairs."
Both loan programs offer different outcomes and the best Loan Program is based off of the buyers needs.  "That is why it is imperative to take a detailed application to determine the best loan program," claims Oliva Lerma.
Before making any decision on financing the next home project, make sure to sit done with a lender to see which program is best for your personal situation. Oliva Lerma can be contacted by email at [email protected] or at 512.566.0228, Southwest Funding 7901 Cameron Rd  3-150 Austin, TX 78754.
By Monica Pena
Austin Times Staff
Posted by
admin
on Nov 4th, 2010 and filed under
Business
,
In This Issue
. You can follow any responses to this entry through the
RSS 2.0
. You can leave a response by filling following comment form or trackback to this entry from your site