Interview: Sander Van Doorn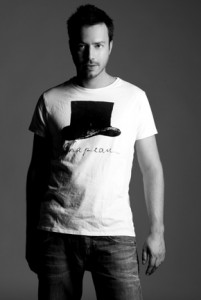 Sander Van Doorn at the Austin Music Hall October 28, After Release of New
Album "Elev11"
Dutch DJ Sander Van Doorn, who currently sits at # 16 on this year's DJ Mag top 100 DJs Poll will perform this Friday at the Austin Music Hall.  We had the chance to interview Van Doorn for his first ever interview with The Austin Times.
TAT: Welcome to the Lone Star state Sander! Is this your first time visiting Austin, Texas? If so what are some of your favorite things to do or places to see when you have been to Austin in the past?
SVD: Thanks! Well, to be honest, I don't really get to spend much time in the cities I play. For me it's airplane, hotel, club.
TAT: To warn you Halloween weekend in Austin, Texas is known for its crazy partying and head turning costumes.  Do you have any idea of what to expect? Will you be dressed up for your show?
SVD: I have a few ideas but now I can see I better work a bit harder on my costume concept.  Hopefully your readers can send me suggestions on my Facebook and Twitter!
TAT: This year DJ Mag ranked you as the #16 best DJ in the world as voted by the public. What are your thoughts about this honor and do you look this ranking seriously when reflecting what you have done as an Artist this last
year?
SVD: Well, it is looked at by the world, so it has become an important poll. Of course, many DJs and producers continue to grow their fan bases, do more gigs across the world and have their best year to date-and still go down in the rankings. So, I don't know that the poll can ever accurately reflect a DJs true status. I just play and produce because I love to do it and as long as fans will have me, that's good enough for me!!  Happy to be 16 and really appreciate the support of my fans!!
TAT:  The Netherlands throughout the last decade has been a Mecca for producing world renowned DJs; Tiesto, Armin Van Buuren, Afrojack, and yourself to name the few. In your opinion what is it about The Netherlands that helps produce so many talented DJs?
SVD: I guess we are such a small country that is often cold and wet, we have to focus on something. Seems many of us chose dance music!
TAT: Your new single "Drink to Get Drunk" off your new album "Eleve11" is an amazing track that mixes melodic vocals into your music. Have you always been a fan of including vocals in your tracks?
SVD: No, Love is Darkness which is also on my album Eleve11 was the first
vocal track I ever did. I always want to make a vocal be part of the track, not just layer something on top. Vocals are so important to the feel of the song, that it has to be part of the production, not an afterthought.
TAT: Austin just hosted its 10th annual Austin City Limits music festival this year. Being an artist and having played in Music festivals before is there one that stands out in your mind that one must go to in their life time? Is there one that you would like to play at in the future that you have not already?
SVD: I would say any dance music lover should experience a Sensation party. Boombox as well. I would love to play at Lollapalooza or Coachella because they are both true music festivals, covers a huge range of styles.
TAT: You travel to a lot of cities, sometimes in a short period of time.  Do you ever forget what city or country you're in?
SVD: Haha, all the time. I have shown up to the airport and had to call my agent to ask which city I was flying to.
TAT: When you're traveling, aside from your equipment, what is the one thing you absolutely can't live without?
SVD: My phone
TAT: Have you noticed any difference in the way fans react to your music depending on what part of the world you are in? If so, what are some of the differences?
SVD: Some countries are less energetic, but I can even see that shifting. People are out to have fun, and that's what dance music is all about.
TAT: 2011 has been a busy year for you releasing several albums and touring extensively. What's next for Sander? What can we see from you in 2012?
SVD: I will do another Dusk Till Doorn album and tour on that. Bigger, more intense productions and lightening- a big show in the works!!
TAT: Thank You so much for taking the time to answer our questions.  Good Luck this Friday, we look forward to seeing you!
SVD: Thanks! See you soon Austin.
-Sander

Interview By Patrick Chapa & Katie Warner
Posted by
admin
on Oct 27th, 2011 and filed under
Arts & Entertainment
,
Other News
. You can follow any responses to this entry through the
RSS 2.0
. You can leave a response by filling following comment form or trackback to this entry from your site